JLG Consulting is a company which main activity is information system and high level IT consulting, on client site or on its own office. The knewledge brought by JLG Consulting is technical and functionnal, including most of software engineering aspects :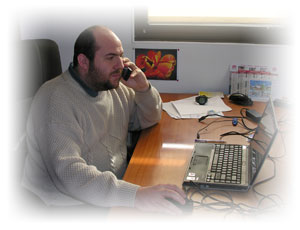 Executive Direction Assistance
- Capture, definition and expression of the client needs.
- Feasability and cost studies, impacts on the information system.
- Realization of functional and technical specifications.
- Client representative regarding project supervising.

Information System Technical Architecture
- Hardware, Software, System, Network cartography.
- flows Analysis and data volumetry dimensioning.
- Capacity Planning and Architecture guideline.
- high available and urbanized architecture, regarding information system reshaping.
- data backup, recovery, archive and purge solutions.
- software automation, supervision, applicative and system metrology.
- Définition and installation of storage solution (NAS ou SAN)
- Web Services communication solution.
Technical Direction Assistance
- Supplier Relationship Management : Consulting and software development companies, Application Maintenance Outsourcing (AMO) companies.
- Relation Management with production or and marketing teams.
- Development team coordination.
- Project planification (deliverable following up, technical and contractual problematic situation resolving)
- test strategy (unit test, of integration, functional, of performance, preproduction)
Quality and Quality assurance
- Analysis of existing processes of the company and research of improvement axes
- project methodology.
- documentation and normalization server.
- Recasting of the documentary server, integration with the processes of reviews and software acceptance.
Software development
- Code Review.
- Network programming and internet communication.
- Graphic User Interface Programming.
- client/server Architecture.
- Database design, administration, architecture and programming.
- Software debugging.
- Web site development (ex : guenego.com, jlg-utilities.com).
Contact: Jean-Louis GUÉNÉGO
2 allée du Commandant Charcot - 77200 TORCY - FRANCE
Tel: +33 1 60 17 98 62
Mobile: +33 6 12 19 81 48
mail: jlg@jlg-consulting.com